Last week, 'Lamerhav' house in Hod Hasharon hosted an academy day. This special day was organized by Moriah Sadeh, a young adult at Lamerhav. Moriah is studying Law at the Hebrew University and wanted to convey to young adults the important message that although the way to academia is sometimes challenging, it is important not to give up.
'Lamerhav' graduates, Lian Yoshevayev, Andrey Dagay and Gil Pinkus, who are all studying for a master's degree, also came to share their experiences. They spoke about their path to the academic world, and the difficulties and obstacles they endured. Participants also received information about available scholarships, admission to university when the grades do not meet the academic access threshold requirements, and the ways to get help along the way. It was an enriching, educational and inspiring day.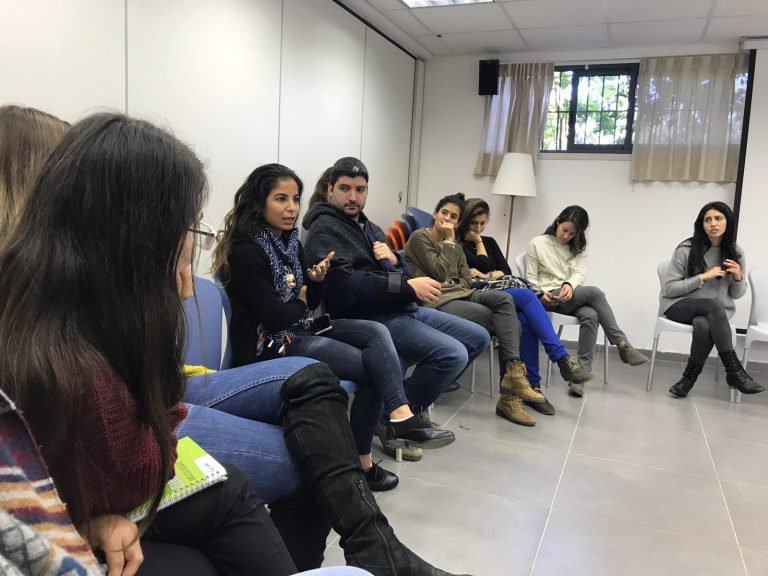 Lian Yoshevayev, Lamerhav graduate, shared her impressions after meeting the young program participants: "following the meeting, on my way home, my heart was overflowing with joy. I was very proud to be a graduate of this house. I was thrilled to see the sparkle in the eyes of each young adult, and was excited to hear that they dream, experience, and understand that there are different ways to achieve the same goal. But I was most moved to see that we are also well represented in fields such as sciences and engineering. In my time, few young adults dared to dream about professions like engineering, and the overall feeling was that this field belonged to young adults from a very specific background.
" Sitting in a circle with more than 20 young program participants and seeing that their interests and dreams are so varied, indicates that they truly have a choice, they deliberate and do not make compromises. Many thanks for such wonderful little moments. They fill me with motivation and hope that almost everything, is possible".