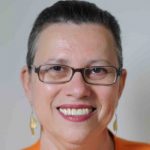 A native of Romania who immigrated to Israel at age 13, Shula is a graduate of the Boyar boarding school in Jerusalem, and holds B.Sc. in chemistry and biochemistry from the Hebrew University in Jerusalem. In 2001 she founded Lamerhav, with the vision of facilitating social change through intensive and multidimensional intervention in the lives of young adults who lack a family support network. The program is funded by her and her husband Ze'ev, and she takes part in its daily activities. Shula also participates in various forums that work in the field of young adults and is a member of the JFN (Jewish Funders Network). In 2012 she was recognized with the Midot Award for Effective Social Investment. Shula is married to Ze'ev, a mother of four and grandmother of ten.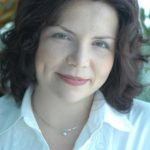 Erez holds a B.Sc. in mathematics from the Technion and has extensive experience in product management, managing development teams, and managing complex projects in the high-tech industry. She additionally has experience in planning and managing organizational change, and defining standardization and workflow for biotech companies. Currently she dedicates her time to nonprofits in the social arena, especially those working with young adults who lack a family support network.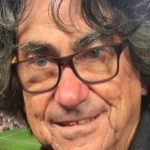 Mozes was born in Kibbutz Ma'oz Haim, raised in Tel Aviv, and studied chemistry at the Hebrew University in Jerusalem where he met his wife Shula. He is a businessman and philanthropist who together with Shula established the Mozes-Wolfowitz Foundation, which focuses on developing infrastructure and support programs for young adults lacking a family support network, promoting youth movements and cooperative young adult communities in the Israeli periphery, investing in education through teacher training, and on developing and preserving a humanistic Jewish identity. In addition, Ze'evi and Shula provide support for immigrant children in kibbutzim through the Marila Mozes art scholarship fund. Shula and Ze'evi have four children and ten grandchildren.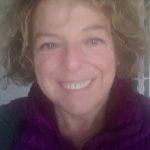 Olchik is the owner of Zebra Designs and Production Solutions Ltd., which deals with the design and manufacture of packaging and cardboard display stands. She is a graduate of the nutritional therapy program at the College for Alternative Medicine as well as a certified Qigong instructor through the Wingate Institute. Olchik is a mother of three and grandmother of four.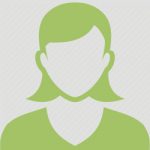 Gross-Weigel is a native of Israel, and hold an LL.B. from Tel Aviv University. She is a lawyer in the family firm founded by her father, the late Dr. Weigel, along with her son-in-law Ori Peled and her daughter Idit Gross-Peled, who is also a gerontological social worker. Gross-Weigel is a longtime volunteer with a Yad Sarah-associated charity called Yad Riva, which provides legal counseling to the elderly. She was one of the founders of the Uri House institute, located in Afula, which provides services to special needs people, and her law office has been providing them with legal services for over 40 years. Gross-Weigel speaks German and was one of the founders of the Israeli German Lawyers Association, which was founded over 20 years and holds conferences in Israel and Germany. Over the past several years she has been volunteering on Lamerhav's board of directors.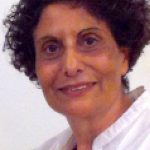 Professor Savaya is on the staff of the Bob Shapell School of Social Work at Tel Aviv University, which she has headed for several years in the past. An expert in the research into the practice of and the development and evaluation of intervention programs, Professor Savaya's areas of instruction and research include, among others: (1) clinical and administrative information systems in human resources – uses and effects, (2) initial and process evaluation, results and sustainability of social programs, (3) social minority groups and at-risk populations, and (4) critical examination of practices. She was on the executive board of the ICEF and has been a member of Lamerhav's board of directors from the program's founding.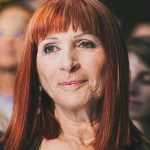 Milman was formerly Ze'evi Mozes's secretary and joined Lamerhav at its inception. She holds certifications in various fields and today is retired and dedicates her time to working with children.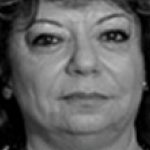 Dr. Macover has over 20 years of experience in various areas of biotech and medical instrumentation, including pharmaceutical development, diagnosis, tissue engineering, and venture capital investment. Among the positions she has held are CEO of a startup which examined the feasibility of the idea of a tissue bank and developing tissues for engineering purposes. Dr. Macover was also a director on the boards of Genegrafs, Earlysense, Perfection Technologies, Evogene (TASE:EVGN), Spine 21, and was an advisor at Argo Medical. She holds a Ph.Ds. from Columbia University and the Weizmann Institute of Science, and an MBA from Bar-Ilan University.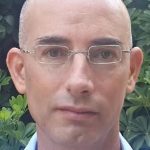 Rogovsky is a 26-year veteran of the IDF, retired as a brigadier-general, whose last posting was head of the military's human resources division. Post retirement he headed up Partner Communication's customer service division. Currently he is the owner and CEO of ARC M&C, a consulting and management firm specializing in customer relations, and is a partner in iBiz – Business Communication Solutions. He also volunteers as the president of the Jewish Agency's and the UIA's Fund for the Victims of Terrors. Rogovsky expertise is in the field of human resource management, recruitment, and customer relations management in the business and security sectors. He holds a B.A. in economics and logistics from Bar-Ilan University and an M.A. in political science from Haifa University.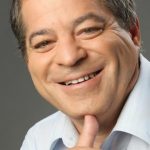 Zori holds a B.Sc. in mechanical engineering from the Technion, and has worked in various capacities at Indigo, a global pioneer in the field of digital printing, including as a lead on product development and global manager of customer services. Today he is on the management team of the Landa group, where he is head of strategic marketing. Zori brings extensive experience in multidisciplinary project management, market analysis, understanding and analyzing budgets, building business plans, and a wide strategic vision.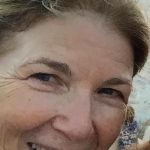 Schenker holds a B.A. in sociology and anthropology from Tel Aviv University. She has worked in the restaurant business and was the manager of the "Keren" and "Dixie" restaurants for 25 years. Today she volunteers at a variety of nonprofits.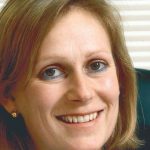 Kan holds a B.A. in business and an MBA (Cum Laude) from the Hebrew University in Jerusalem. She served as the head of the Israel Antitrust Authority between 2005-2011, and before that as a deputy director-general for foreign trade at the Ministry for Industry and Trade, a commercial attaché at the Israelis embassy in London, and in various capacities in Israel's foreign trade arena. Kan brings extensive experience in policy formalization, team motivation, and leading organizational change. Currently she advises on projects in the fields of competition and trade policy with respect to international aid.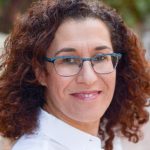 Shoham holds a B.Sc. in mathematics and an M.Sc. in operations research from Tel Aviv University. She holds the rank of colonel (ret.) in the IDF. Her last posting was managing the transfer of the Intelligence Corps to southern Israel. Today Shoham manages the Defense Solutions Division at IBM Israel and has extensive experience with a variety of organizations and companies in the areas of strategic planning and management of resources and projects. She was selected as one of Globes newspaper's most influential women for 2010.