Everything is as usual, just online!
In recent times, due to the Coronavirus crisis and social isolation, we have had to move all of Lamerhav's activities to an online format. We had discovered that this was actually possible and even had quite a few advantages. In the various houses across Israel, we have held quite a few digital meetings, and so, we wanted to share with you some significant updates:
Workers' rights and financial conduct workshop with Adi Landau, Lamerhav's CFO. This workshop offered answers and responses to the most burning questions asked by released soldiers from the 'Shivilim Bamerhav' (Paths) program. Thank you very much, Adi!
The academic training program for staff members working with young adults at the Ruppin Academic Center, has launched face-to-face in a classroom, but continues with its weekly meetings as usual, only from a distance. The first digital session was successful, and we're happy to find out that it is possible to do things differently. The program was initiated by Lamerhav in collaboration with the External Studies and Career Management Unit at Ruppin Academic center.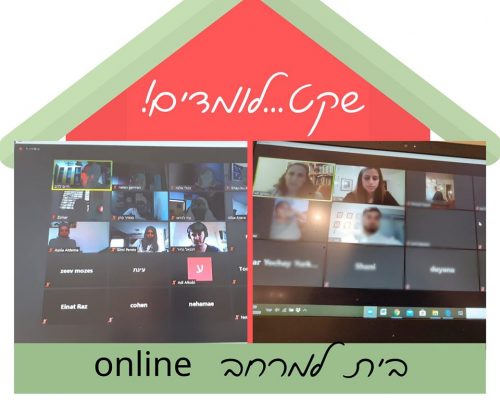 A quick peek at the digital group meetings that were held in Beer Sheva and Afula: The meetings were held, so that the young adults can discuss the situation and the impact of the recent crisis and period over their lives.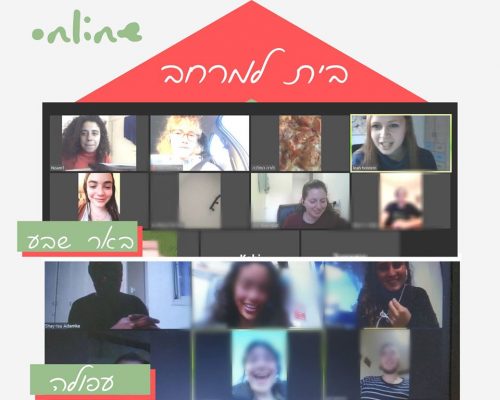 An online toast in Hod Hasharon:
Just before the eve of Pesach, Lamerhav's Hod Hasharon young adults and counsellors met for a particularly festive and family gathering. Shula Mozes (Lamerhav's mother) also joined this meeting, and together, they all talked about their feelings and thoughts during that time. They all raised a glass and wished each other a happy Pesach. Even after Pesach, it is still fun to look back at this gathering.
Digital Groups in the 'Partners for the Road' program:
An example for unique mentoring can be found in the 'Partners for the Road' program in Beer Sheva. The program's staff had realized very quickly that the young adults did not like the group's transition to Zoom. So… they moved to small groups dealing with specific subjects. A group of 4-5 young adults meets almost every week. Though Zoom groups seem effective, they prefer to show up to every meeting!
The tools for distance guidance and support came into our lives quite suddenly, and so, we are constantly required to learn, be flexible and attentive to the needs of the young adults. If we all employ an open-minded approach, we can provide the most professional and effective guidance and support that can best serve our young adults.