On September 11th, the Stage Three young adults from all
Lamerhav houses in Israel went on an annual seminar at Kibbutz
Ha'on. The seminar, which is a highlight event in the mentoring
process, is an annual communal meeting for all the young adults
and staff members. It also gives us the opportunity to spend two
fun-filled days together, just taking a break, and boosting our team
spirit.
The Lamerhav program is implemented in three houses around the
country: Afula, Hod Hasharon and Beer Sheva. Stage Three is
designed for male and female young adults, once they complete
their military/national service until they go out into the world at the
age of 25. The program provides them with mentoring and guidance
at this stage of their lives, while emphasizing personal-professional
development and strengthening their sense of belonging. The
various meetings throughout the year allow the organization to
create a comprehensive mentoring framework covering all aspects
of life.
The young adults and staff members enjoyed passing the time on
the long journey to the resort by playing games, singing and having
a delicious lunch. Meanwhile, next to the Kinneret, the 'Daria' resort
in Kibbutz Ha'on awaited patiently. In the resort, there are spacious
green lawns, a breathtaking view and a private beach.
After a quick check-in, the young adults gathered for a joint
workshop led by "Freshbizz", which specializes in unique party
games. The workshop included a simulation of a business
environment, where participants were required to work in a variety
of "dimensions" of a business activity. The workshop allows each
participant to gain a powerful insight and reflection of his or her
behavior and conduct, and to learn in an experiential way some new
techniques, in order to advance and achieve their goals. The young
adults have had a good time, made new contacts with young adults
from the other houses and conducted impressive business activities!
Then, they all experienced a refreshing and relaxing yoga
workshop. For some, this was their first ever yoga experience, and
it can be concluded that it was a good and positive joint experience.
The seminar was summed up over dinner and an open and lively
discussion.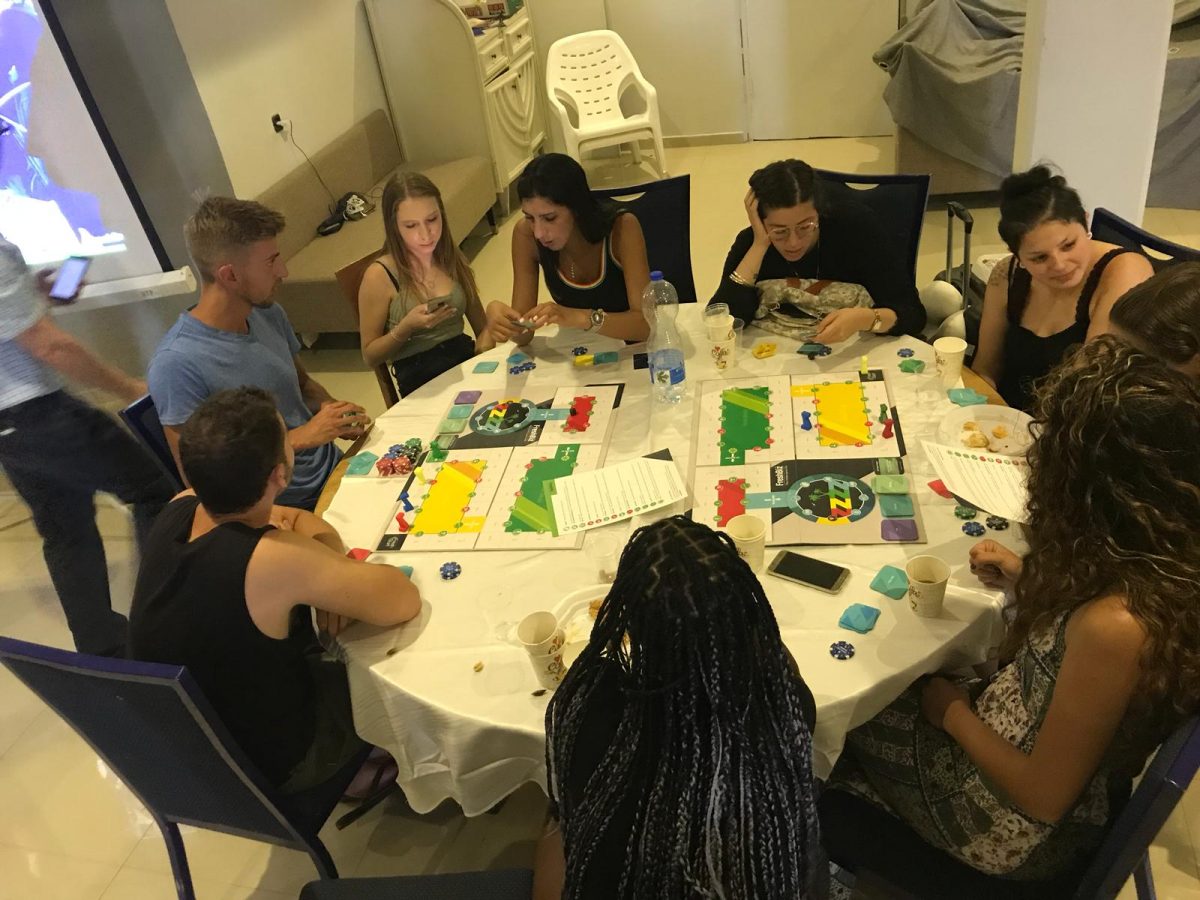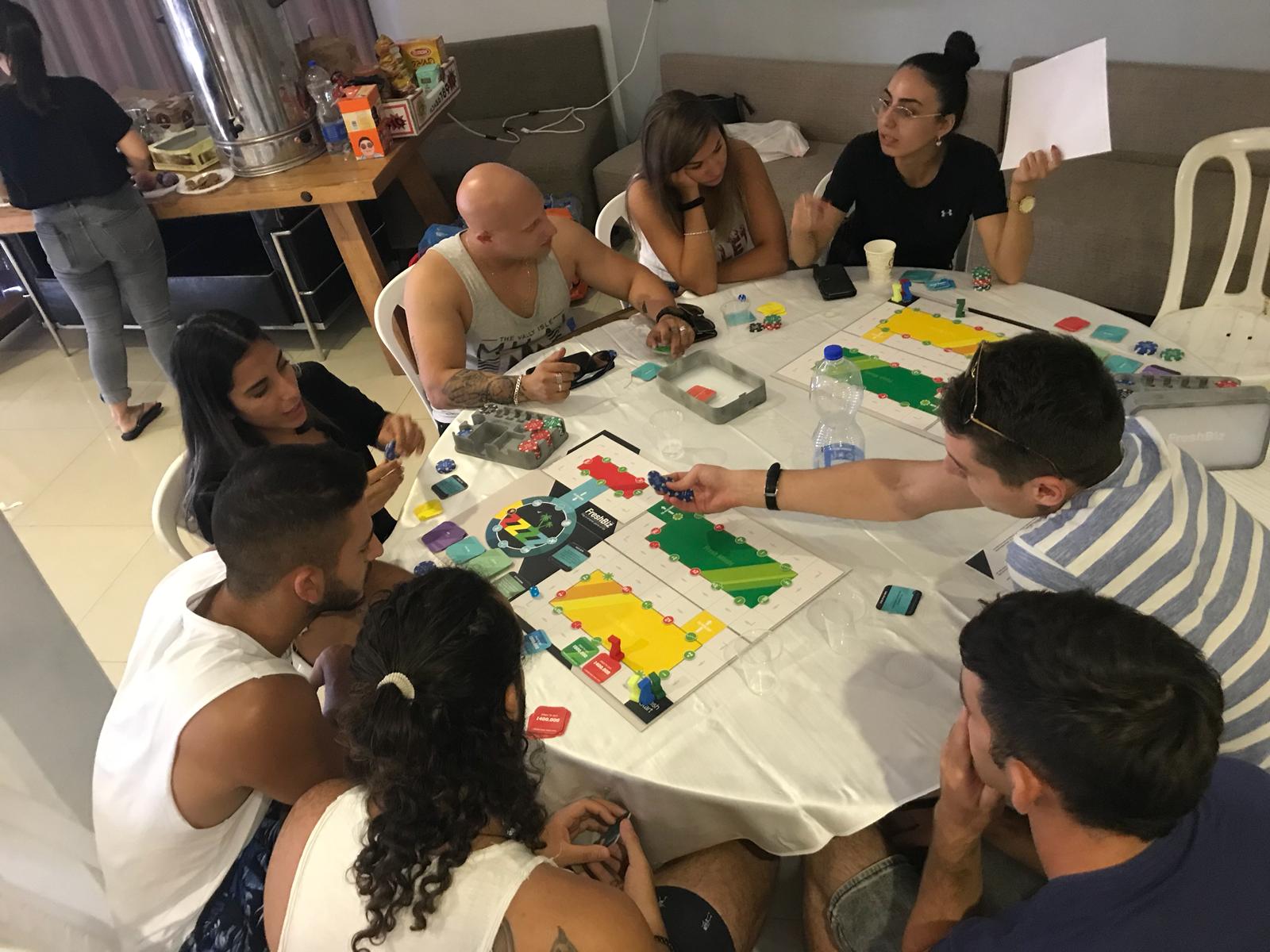 The second day was all about water.
 After a great breakfast , the young adults and the staff enjoyed kakyaks, surfing and resting on the beach. A great oppurtunity to take a break from daily routine.
It is hard to sum up such a significant two days. But just  let us say it was so exciting to see a group of young men and women from all over the country find common ground, sit together and make meaningful connections. Two days when the difficulties remained aside and a place opened, a partnership in a warm and enveloping community.
Community of Lamerhav.